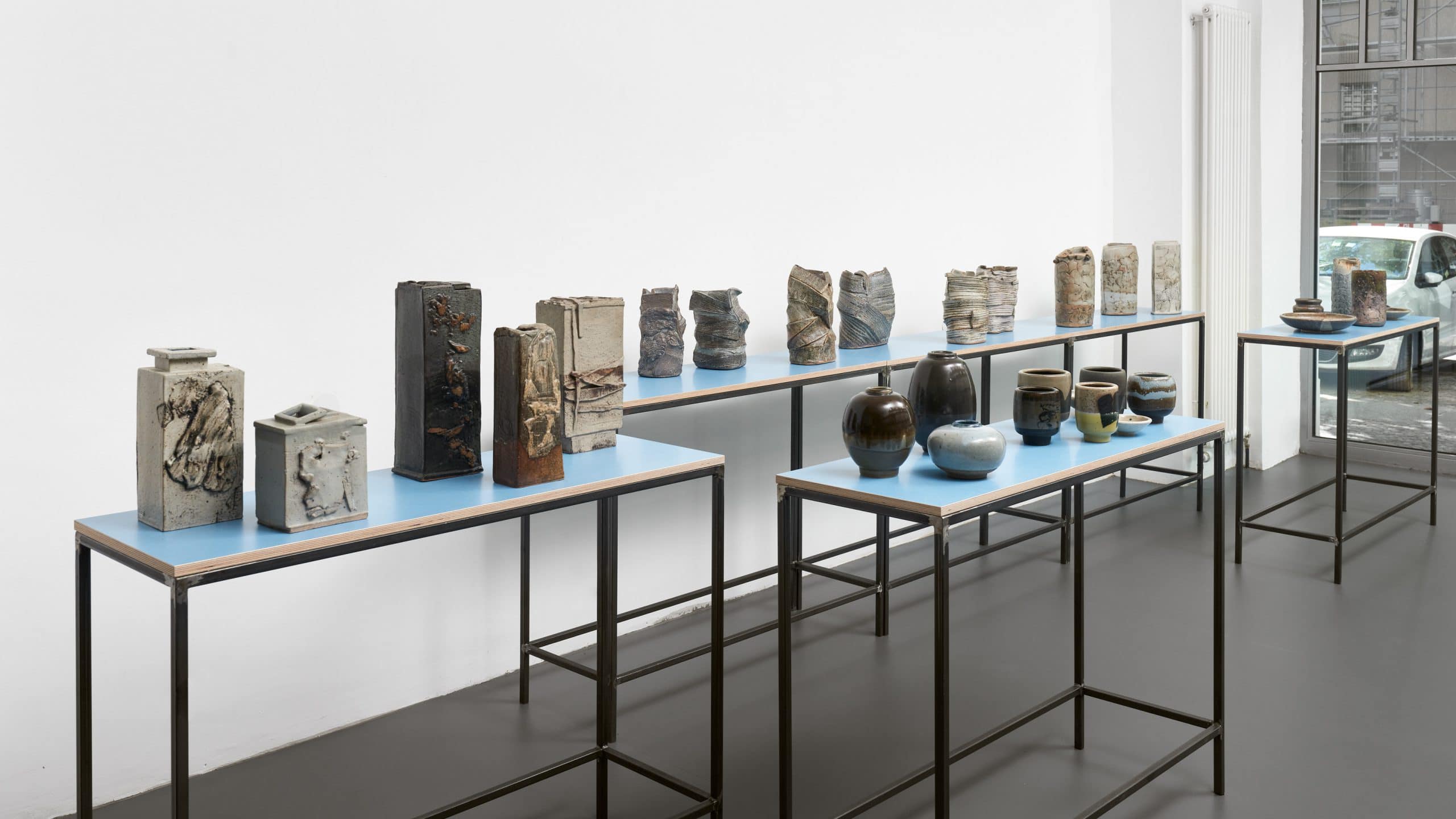 ---
Experiment and Classicism
to Heidi Kipperberg's 80th Birthday
Once she was the student of a classic artist of German ceramics – now, in 2021, she's celebrating her 80th birthday, having long achieved that same status herself: Heidi Kippenberg.
She studied under Walter Popp in the mid-1960s, that legendary teacher at the art college in Kassel, whose work brought new dimensions to the ceramic vessel, adding glaze applications inspired by the painterly informel and never before seen compositions of vessels assembled from wheel-thrown parts. Heidi Kippenberg internalised, but also adapted and transformed Popp's aesthetic. She added her own, unmistakable touch that made her stoneware works as recognisably "kassel-esque" as "kippenberg-esque" to the connoisseur: Powerfully wheel-thrown, strong-walled vessels, semi-spherical bowls, reduced cylinders, spheres, barrel forms on offset bases, furnished with monochrome, thick glazes, delicate feldspar and impure, black and brown ash glazes, often divergently dipped, and marked by sign-like, contrasting accentuations and tachist splatter; as well as, early in her work, complex assemblies made from single wheel-thrown parts, morphing the vessel into a rhythmically structured, plastic composition.
And yet, Popp's influence couldn't satisfy Kippenberg for long. After a few years of following the Kassel-style she felt a certain discontent: The longer she continued, the more she felt that the ceramic material was itself too dominated by the desire to shape, its own value and life remaining unrecognised. Thus, she sought to connect her origins in ceramics with a certain aplomb in her pottery to bring forth an effortless simplicity. The luminous smoothness and cool perfection of her earlier vessels disappeared in favour of the genuine possibilities of ceramics: Besides wheel-thrown vessels, she fashioned, as of 1973, ones that were built and mounted, leaving turning marks, cutting, carving or applying abstract relief decors, allowing surfaces to thrive on the technique through which they were made, letting them breathe through the thinner glazing, which now appeared in its chromatics less artificial but subtly natural.
An oeuvre of more than half a century to be admired!